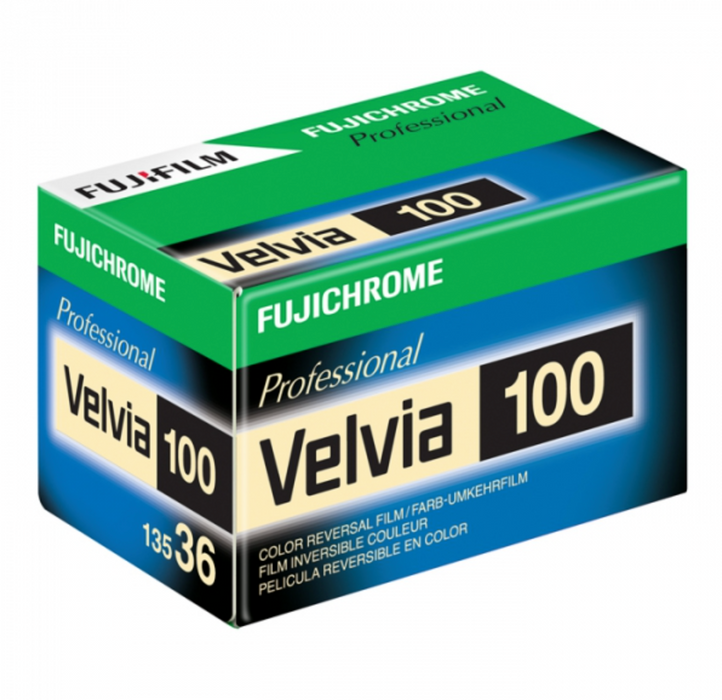 Fuji Velvia 100 ISO 35mm x 36 exp.
Sold out
Original price
$23.99
-
Original price
$23.99
Fuji Velvia 100 offers a superb color saturation and palette with finer grain and twice the speed of its predecessor. By incorporating advanced cyan, magenta, and yellow couplers as well as CEL (Color-Extension Layer) technology, Velvia 100 gives photographers the saturation they require with the added advantages of higher speed and finer grain.
Fuji Velvia 100 boasts an RMS granularity of 8, the improved color couplers employed significantly improve color stability and freedom from fading/shift over conventional films, and can accept push/pull processing from -1/2 stop to +1 stop with minimal changes to color balance and gradation. Push can even be extended up to 2 stops, depending on the subject, allowing easy and precise correction of exposure and density.
Features
Traditional color slide film
Ultra-high-saturated color reproduction
Super-fine grain
Improved color stability
Improved versatility