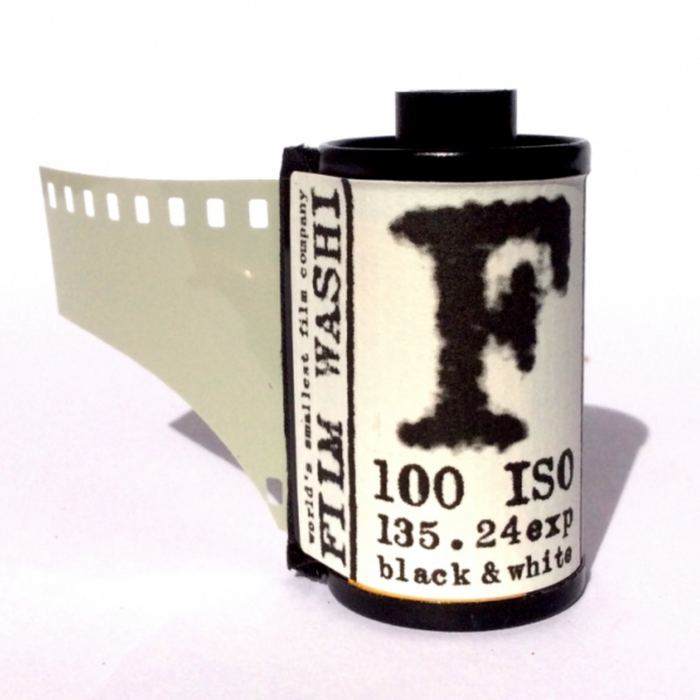 Film Washi "F" 100 ISO 35mm x 24 exp. - Re-purposed Specialty Film
Sold out
Original price
$10.99
-
Original price
$10.99
Film "F" is a special fluorographic X-ray film - used specifically for chest and lung exams. This is the first time this film has been made available in 35mm. It is a truly a unique film which, without an anti-halation layer, offering a high diffusion effect, and beautiful grain.
"F" is recommended when photographing portrait, still life, landscape, and all classic subjects.
Specifications:
FLUOROGRAPHIC BLACK & WHITE X-RAY FILM (re-purposed for still cameras)
35mm 
100 ISO
Grain: high
Contrast: medium
Base: polyester
Darkroom safe: total darkness
Loading: under shadow
This film has an extended leader to avoid the light piping effect - shoot 6 blank photos to start the roll, and the remaining 24 as normal
Usage tips: 
The diffusion effect can change depending of the light conditions, it is also much stronger in 135 than in 120 format.