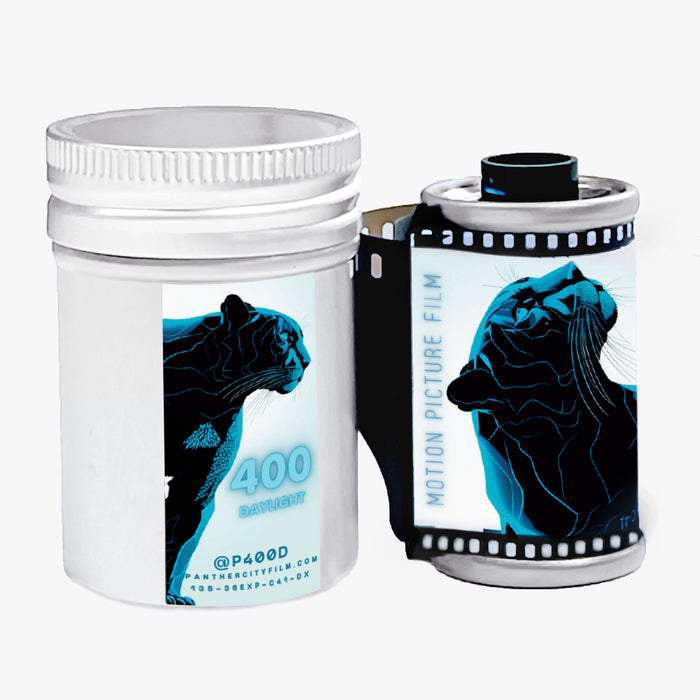 P400D Daylight 35mm Color Negative Film by: Panther City Film
Sale
Sale
Original price
$14.99
-
Original price
$14.99
Behold the magic of P-400D, made from fresh 5207 motion picture film with the Rem-Jet layer removed!
This enchanting daylight balanced film is perfect for outdoor shooting during the day, and it offers a more neutral look compared to the Panther 800 Tungsten.
That's not all - this film also boasts vintage and nostalgic tones that will transport you to another time and place. 
Film Format: 35mm color negative
ISO: 400 (DX coded)
Process: C-41
Brand-new metal canister
The storage can is made of aluminum, so it can be reused or recycled.