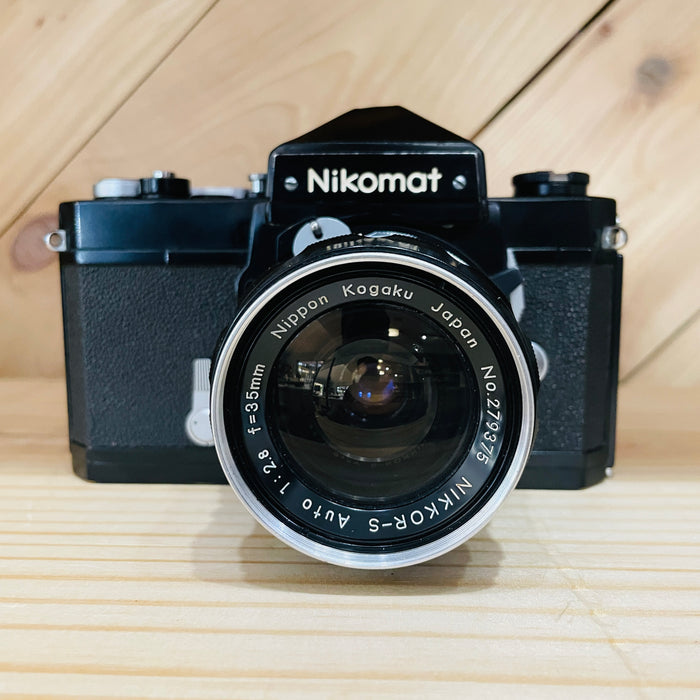 Nikomat FTN with 35mm 2.8 Nikkor S#3733514
Sold out
Original price
$189.99
-
Original price
$189.99
Nikomat FTN, 1967-75. Non AI lens mount.
Same as FT except shutter speed info now visible in finder and ground glass collar added to microprism spot focusing screen.
Full aperture TTL match-needle manual metering. Center weighted metering pattern (60/40), meter needle visible in finder and on top ofcamera, no flash shoe, PC sync terminal (X & M), shutter speed range 1 sec to 1/1000 plus B, flash sync at 1/125, self timer.
ASA range 12-1600, mirror lockup, DOF preview. Mechanical shutter operation. Sold as the Nikomat FTN in Japan and the Nikkormat FTN elsewhere..uses battery WeinCell MRB625