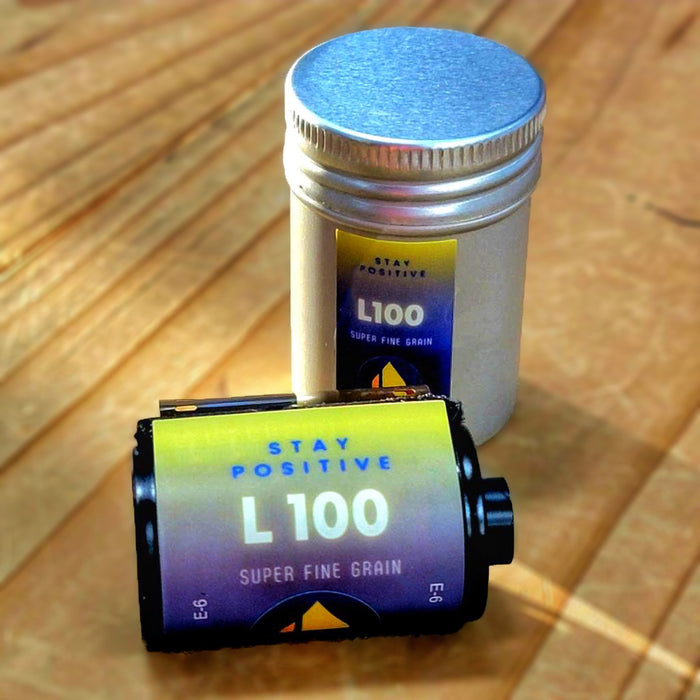 L100 is Legacy's Stay Positive 100 ASA Film (36exp) - 135
Sale
Sale
Original price
$19.99
-
Original price
$19.99
| | |
| --- | --- |
| Filmtype: | Colour Slide |
| Film Format: | 35 mm |
| Speed: | ISO 100/21° |
| Length: | 36 Exposures |
A Classic is back!
(Sample photos by @stuconryproductions)

Legacy's Slide Color Positive Kodak Film #7294 has a distinctive look that was the choice for generations of cinematographers. The film is known for its extremely fine grain, clean colors, great tones and contrasts. If you are looking for an inexpensive alternative to Ektachrome Look no Further!
a daylight-balanced color transparency film characterized by its extremely fine grain structure, vibrant color rendering, and overall low contrast profile. The lower contrast values contribute to a wide dynamic range and a neutral tonal scale for greater color accuracy, and a low D-min helps to ensure brighter, whiter whites. It has a medium-speed nominal sensitivity of ISO 100/21° when developed in E-6 process and the smooth grain profile pairs with a micro-structure optimized T-GRAIN emulsion to make it especially well-suited to scanning applications.
This item is one 36-exposure roll of 35mm film.