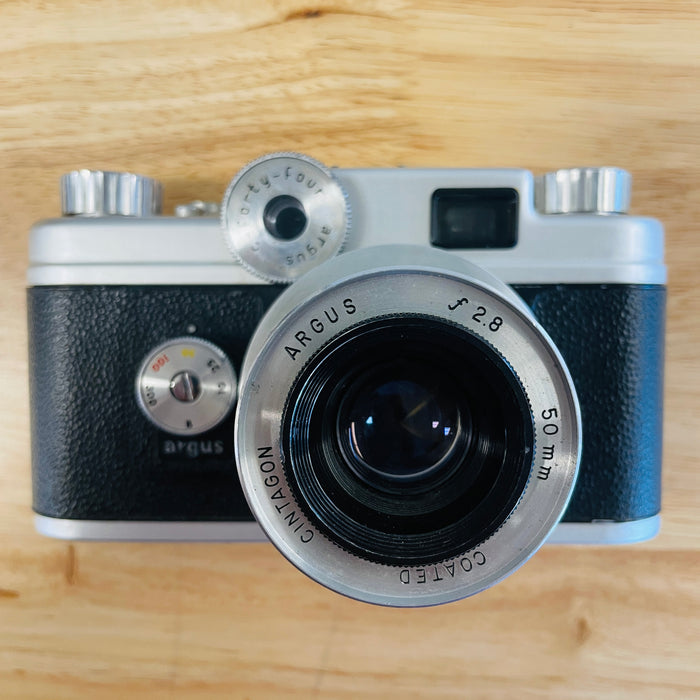 Argus Forty Four "As is"
Sale
Sale
Original price
$49.99
-
Original price
$49.99
S#0044022525
Vintage Argus C Four C4 35mm Rangefinder Film Camera & Center 50mm F2.8 Lens, Leather Case, Nice Untested Condition 1950s, Camera Collector

Camera is being sold "as is", it has not been film tested. It is in nice condition, there are no major dents or dings that I can see. 
Shutter speeds check out fine, and the film loads fine, however we are not testing this much further from the basic shutter speeds and the film advance mechanism. They both check out fine.