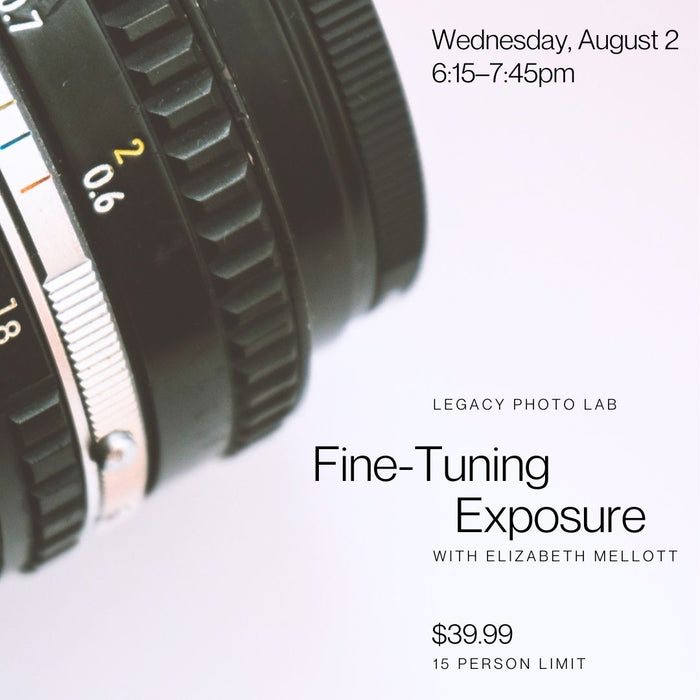 Class 2: Fine-Tuning Exposure, Wednesday August 2nd
Sold out
Original price
$39.99
-
Original price
$39.99
Wednesday, Aug 2 @ 6:15 -7:45pm at Legacy Dallas (10220 E NW HWY)
Class 2: Fine-Tuning Exposure
Learn how to fine-tune film exposure and expose for difficult light scenarios. In this class, students will bring negatives they've shot to evaluate and learn how to read negative exposure. We'll discuss handheld verses in-camera light meters and cover different light sources. Students will leave with an assignment to shoot a roll of test film to learn the best approach to work with your camera's light meter.
·      Evaluate past negatives.
·      Handheld light meters and in-camera light meters.
·      Understanding light (direct, diffused, light temps with b/w film)
·      Shoot a roll of film at different exposures to evaluate results later.