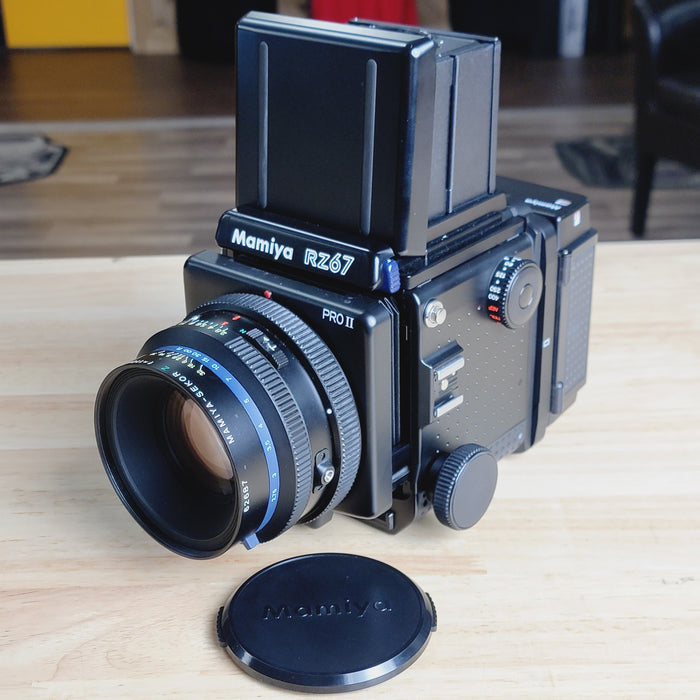 Mamiya RZ67 PRO II - With 110mm W Lens and 120 Film Back - TG1218
Sold out
Original price
$1,795.00
-
Original price
$1,795.00
Mamiya RZ67 PRO II with 110mm W lens, one 120 film back and waist level finder. 
SN TG1218
The RZ67 Professional II is a 6x7 medium format SLR camera that creates stunning portraits and breathtaking close-up photography.  A user-friendly blend of mechanical dependability and electronic convenience, the RZ67II's robust construction and surprising portability let you shoot with ease both in the studio and on location.  Perhaps best of all, the RZ67 System uses uncompromising professional lenses to produce large detail-rich transparencies and negatives that deliver clarity and punch unparalleled in smaller formats.
Mamiya's follow-up to the extremely popular original RZ67 Professional, the Pro II adds the conveniences of: audible darkslide-in warning, half-stop shutter speeds for easier exposure balance, and fine focus gearing for easier critical focus.